USA
Opinion: Why Ron Johnson's fringe conspiracy theories are so alarming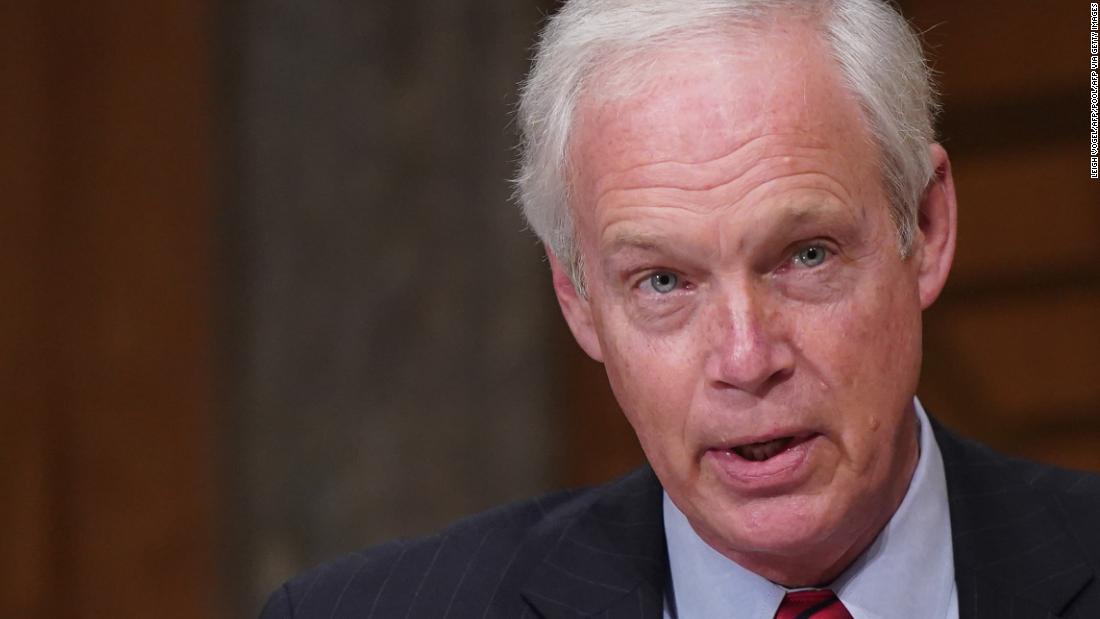 It would be OK, for example, to guffaw at Republican Sen. Ron Johnson, after he sat in the Senate on Tuesday, during the first hearing investigating the
January coup attempt
by followers of then-President Donald Trump, and offered
an alternative reality
about what occurred. The notion was so far from the plain truth that it would earn the senator a place in the political fantasists' hall of fame.
Johnsons suggested, quoting from a discredited article in the Federalist, that the violent insurrection that left several dead and dozens injured, was just a "jovial," "festive" event that was manipulated by enemies of the former president. That is instead of what it was, according to the FBI, police and our own eyes and ears: A violent attack by supporters of a president who had just lost an election and had riled his backers with the Big Lie — the baseless claim that he and they had been robbed.
That conspiracy theories exist and are spreading is not news, but hearing them uttered by a US senator during an official congressional hearing marks a new low, one that demands we sit up and take notice.
For five long minutes Johnson read approvingly the claims that the Capitol assault was a false-flag operation conducted by "
agents provocateurs, fake Trump protesters
," and "a disciplined, uniformed column of attackers."
Knowing all of this, we could just laugh away Johnson's words as the musings of a deluded politician, or even a self-serving one seeking to improve his political standing. But there's a problem much larger than a small man. Tens of millions of Americans believe the same thing. And by uttering that poisonous nonsense from the halls of Congress, Johnson is pumping more fuel into a dangerous fire.
If it's dangerous to have a US senator buying into or promoting crazy theories, it's just as harmful to have a man with a giant media bullhorn deliberately pushing those lies.
Conspiracy theories are nothing new. But when they move from the edges of society to the centers of government and media, they pose grave dangers, as we saw on Jan. 6. Ideas, however ridiculous, cannot be outlawed. But the people who promote such ideas, claiming they are legitimate, credible information, should be corralled back where they belong, on the lunatic fringe.