Technology
Best Black Friday standing desk deals 2021: big savings available right now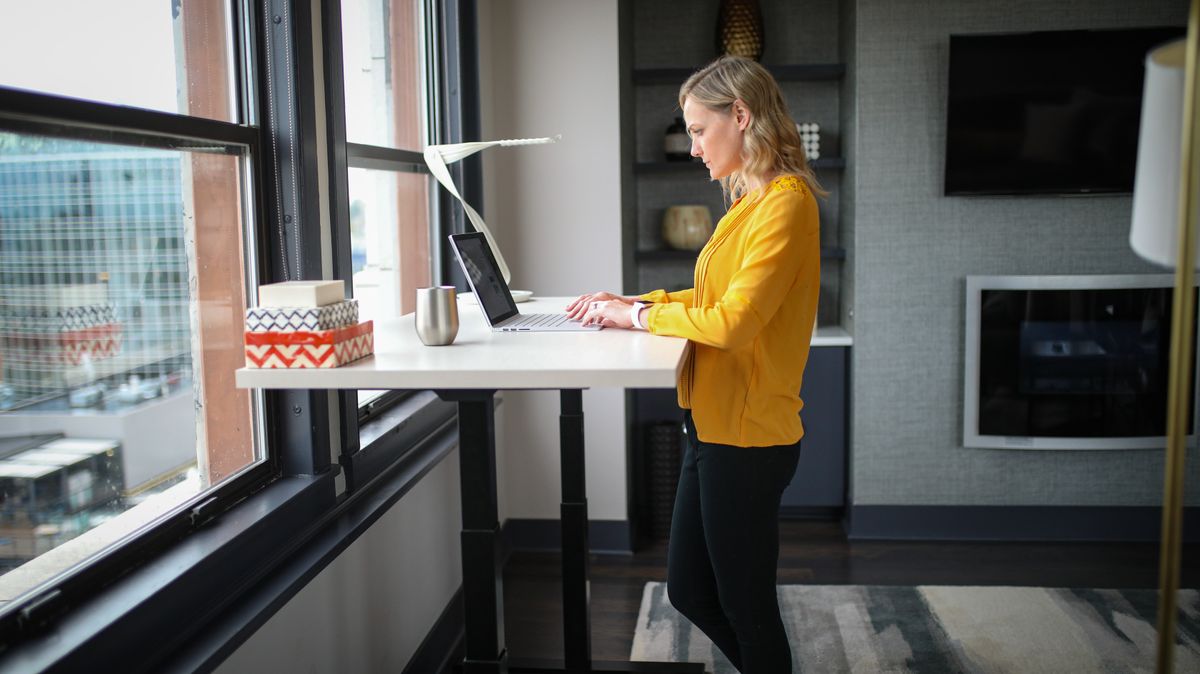 If you've been waiting all year for the best Black Friday standing desk deals, then you're in luck. Black Friday 2021 is approaching fast, with the big day itself landing on November 26, and prices are already starting to tumble.
It's the perfect time of year for an upgrade, and that's the case even for the bits of kit that you'd never really think about, like the desk that holds all of your hardware. And if you need a furniture upgrade, then there's never been a better time to consider switching to a standing desk.
The Black Friday season is a big deal, and standing desks are a big deal too, especially now that more people than ever work from home. Analysts at 360 Research crunched the numbers and found that the global standing desk market was worth $5.7 billion in 2020 – and that it'll nearly double in size by 2027.
There's no stopping the standing desk, and we're going to be right on top of the best deals. Keep this page bookmarked and you won't miss your chance to nab a top product at a reduced price. We're going to keep our eyes on all of the top retailers for the entire period to make sure you don't miss anything, so bookmark this page if you want to stay up to date.
Today's best standing desk sales
Standing desk Black Friday deals: our predictions
When will the Black Friday standing desk deals start?
Black Friday is traditionally held on the Friday that immediately follows Thanksgiving in the US. This year, the day will fall on November 26th – so get that locked into your calendar immediately.
The best deals do tend to be unveiled on Black Friday itself, because that's the peak of the shopping season. But Black Friday's huge growth and increased popularity means that top-notch savings have seeped into the surrounding days and weeks, too. 
We've observed shopping patterns and retailer offers and found that the very best deals tend to hit the shops at the start of Thanksgiving week. Beyond that, price reductions can be seen from the middle of October, so you could be in luck if you need a new standing desk but don't want to wait until the end of November. And, on the other side of this, expect prices to remain low up until Christmas and throughout the holiday season. 
With standing desks being more popular than ever, especially with people working from home more often, we fully expect the retailers to offer loads of discounts during the entire sales season – you'll be spoilt for choice.
The Covid-19 pandemic has only accelerated the trend for online shopping – and that, in turn, has created more demand for deals throughout the Black Friday season. Need evidence? Just look at the data: Adobe found that the popularity of online shopping increased by 50% between 2019 and 2020.
How to find the best standing desk deals
There are some good rules of thumb to follow if you want to make sure you get the best deals on Black Friday – whether you're shopping for a new standing desk, a new laptop, or anything else.
The best way to ensure you're on top of things? Do your research before the best deals start to appear. When it comes to standing desks, that means you'll have to spend some time to figure out exactly what features you need on your new bit of furniture, and which attributes you're willing to leave behind to secure the best price possible. We've explained exactly what to look for below.
Beyond the desks themselves, make sure you're ready for the moment you sit down to buy your new product – because you'll be better off if you're prepared to shop around. While it's true that all of the big retailers tend to match their prices, they also try to get an edge over their rivals by offering free gifts and bundles. It's those incentives that can make the difference when you're ready to place an order.
We're going to stay on top of the best standing desk deals on Black Friday and beyond, so keep this page bookmarked if you want to make sure you're getting the best discounts and offers. But if you want to strike out on your own, check all of the big retailers before you splash the cash.
It's also worth casting your net wide in terms of dates, especially if you want to make sure that you get the best deal. The top Black Friday discounts do tend to arrive on the week of the event, but it's common to see other good deals pop up throughout all of November and sometimes as early as the end of October. 
If you do decide to pounce on an earlier deal, consider keeping your standing desk boxed up until all of the best Black Friday deals have emerged. You could easily see your desk reduced even further, and you could buy the cheaper model and return the earlier purchase for a refund – saving yourself even more cash.
How to choose the right standing desk
A standing desk is a specialist bit of kit that plenty of people have embraced over the past couple of years, and it pays to examine the specifications before you shell out on a Black Friday deal.
The first thing you need to consider is the desk's height. It's no good buying a standing desk if its maximum height isn't going to be tall enough for you to stand and work comfortably. Similarly, consider the minimum height – you'll want to sit down sometimes too.
Make sure the desk is big enough for your working environment and that it'll fit into its intended space, and check the weight capacity: you don't want to load it up with monitors and find out that it can't take the strain.
Standing desks use electric, manual or pneumatic adjustment systems. Think about which will be easiest for you to use, and make sure you've got a spare plug if you go down the electric route.
It's important to think about the environment around your desk. If you use monitor arms, make sure they can easily attach to your desk. If you need a keyboard tray, add one to your order – and think about a footrest, too. And if you're going to buy a new standing desk, maybe it's worth upgrading to a new office chair too: you won't be standing all of the time, and it's vital to get ergonomic support no matter how you choose to work.
3 best standing desks to look out for
When you're shopping for a standing desk, it pays to have an idea of the best models and brands beforehand. These are three of the best standing desks we've tested, so any Black Friday deals on them are well worth investigating.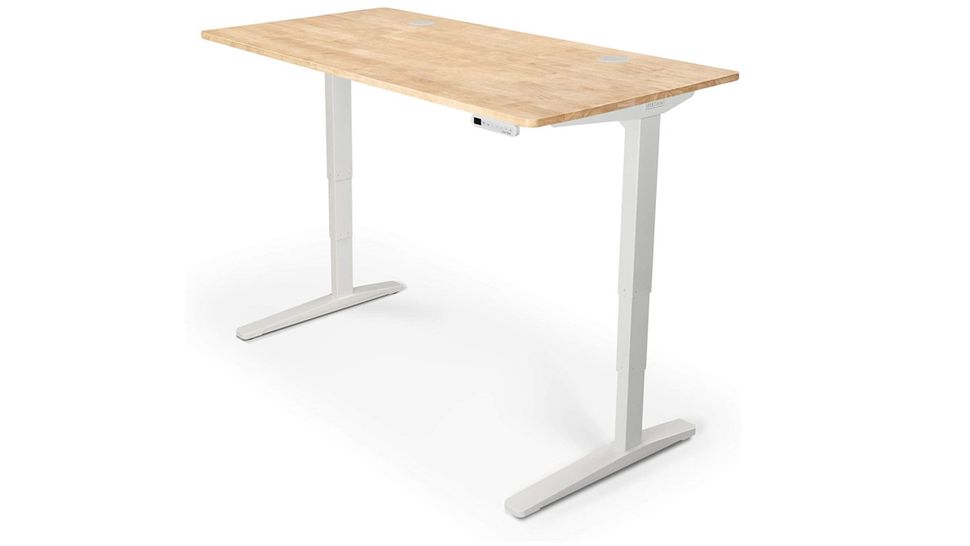 The Uplift V2 is one of the best standing desks that benefits from top-notch build quality and impressive stability. Dual motors mean the desk can change heights quickly, with a smooth and quiet action, and anti-collision tech is also in the mix. There are lots of size and color options, and plenty of mounting points for accessories, with some pretty nifty extras (including an under desk hammock).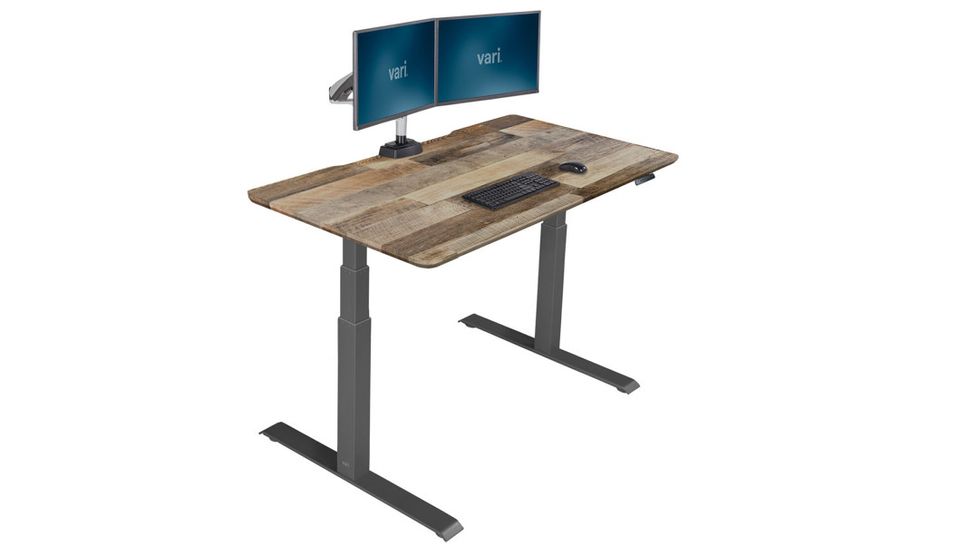 What impressed us most about this desk was how much thought Vari put into the assembly process. The frame comes pre-attached and customers only need to assemble the legs. A control panel resides in the middle of the frame and the cords for both motors as well as the keypad at the front of the desk plug into it. The keypad allows you easily and quickly adjust the height of the desk, and there are four memory presets for storing your preferred sitting and standing heights.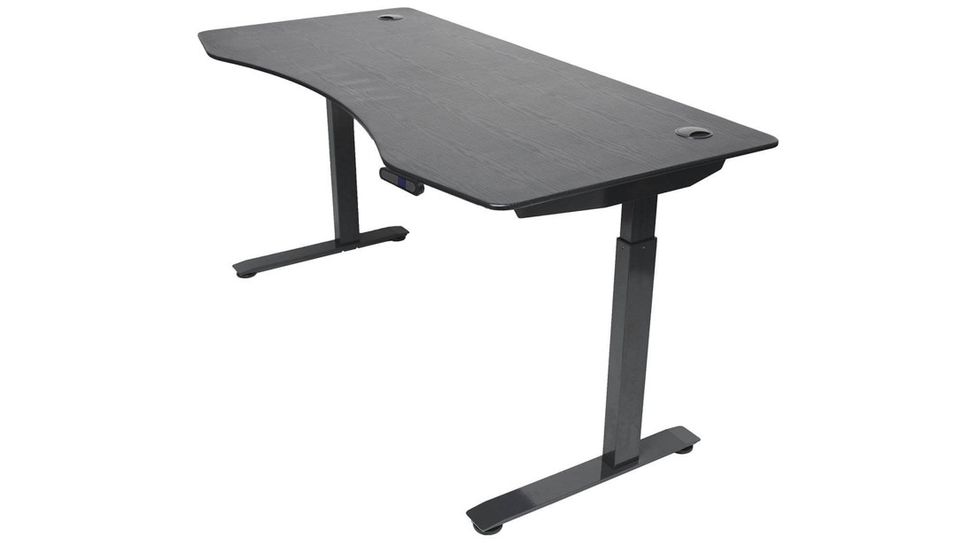 The ApexDesk Elite is a superbly built standing desk with a dual-motor lifting system, featuring a smooth lifting mechanism and a controller with the ability to set four preset heights. The lifting capacity is just over 100kg to ensure you can indeed fit plenty of hefty bits of hardware on top of this desk. The Elite is sturdily built with the center beam providing greater stability (without having to have a crossbar underneath).
File source
Daily Post USA Breaking News, World News, USA
Daily Post USA||World News||Entertainment||USA||Sports||