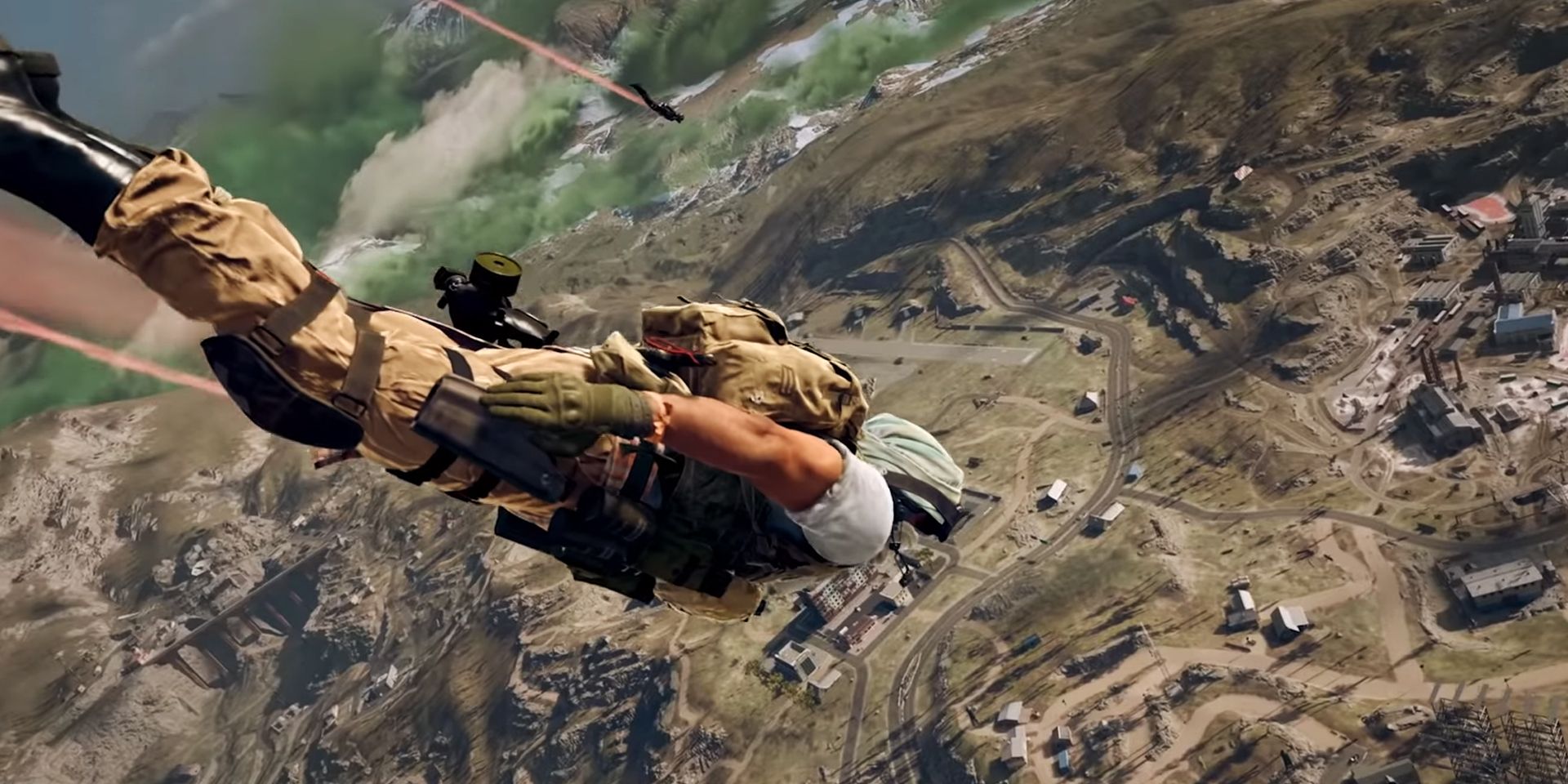 The Season 4 update for Call of Duty: Warzone is right around the corner, yet Activision has been fairly stingy with sharing what it will change.
In helping to kick off Summer Game Fest on June 10, Activision announced Season 4 updates for both Call of Duty: Warzone and Black Ops Cold War. The content is arriving with an unusually quick turnaround – June 17 – and with relatively little in the way of teaser info. Indeed the publisher is likely to reveal more details within the next few days, but there is a small amount of information available for Warzone fans now.
Season 3 ushered in some dramatic changes for Warzone, chief among them being the replacement of the original version of Verdansk with a 1984 redux meant to tie into Cold War. While some players have complained that the map isn't different enough, mostly taking on a new look, Warzone has since received mid-season updates, most notably through an '80s Action Heroes event than brought Rambo and Die Hard landmarks like Nakatomi Plaza.
Continue scrolling to keep reading
Click the button below to start this article in quick view.
Related: Call of Duty Warzone: Every 80's Action Heroes Challenge (& Rewards)
The only definite change so far is a satellite crash, revealed in the Warzone section of the Season 4 trailer for both Call of Duty games. The impact should at least create a new landmark and may take out several buildings. Gradual map evolution has become a regular feature of Warzone; in the run-up to Season 3, for example, zombie infections spread across parts of Verdansk, and a few zones became irradiated as a teaser of an incoming nuke. The bomb drop ushered in the 1980s incarnation of Verdansk, albeit with initial server problems and a short interim in which gamers could only play on Rebirth Island.
What Else Does Warzone Have In Store?
Likely but unconfirmed additions should include new skins, guns, and operators, presumably including Jackal, the masked figure seen in the Season 4 video. The character is seen breaking into a South African satellite facility and forcing a man to crash multiple satellites, one of which lands in Verdansk. Another hits the country of Algeria, forming the basis for one of the new maps in Cold War.
With less than a week to go, the next best opportunity to announce Season 4 details – assuming it's not done on launch day – may be E3 2021. The online expo starts June 12, and while Activision isn't a listed partner, it could take advantage of the increased media attention and briefly divert eyes from competitors. Alternately, the publisher might not be concerned – it reportedly has a new mainline Call of Duty game in the works, which may drop Warzone players into World War II's Pacific theater. Battle royale games have typically avoided historical settings, so it will be interesting to see what the next few days reveals.
Next: Unreleased Warzone Map Set In Ural Mountains Revealed By Leakers
Natasha & Yelena Are Attacked By Black Widow Agents In Movie Clip
Daily Post USA Breaking News, World News, USA
Daily Post USA||World News||Entertainment||USA||Sports||