Movie/tv News
'Unlock With Apple Watch' Will Also Work For Siri Requests With iOS 15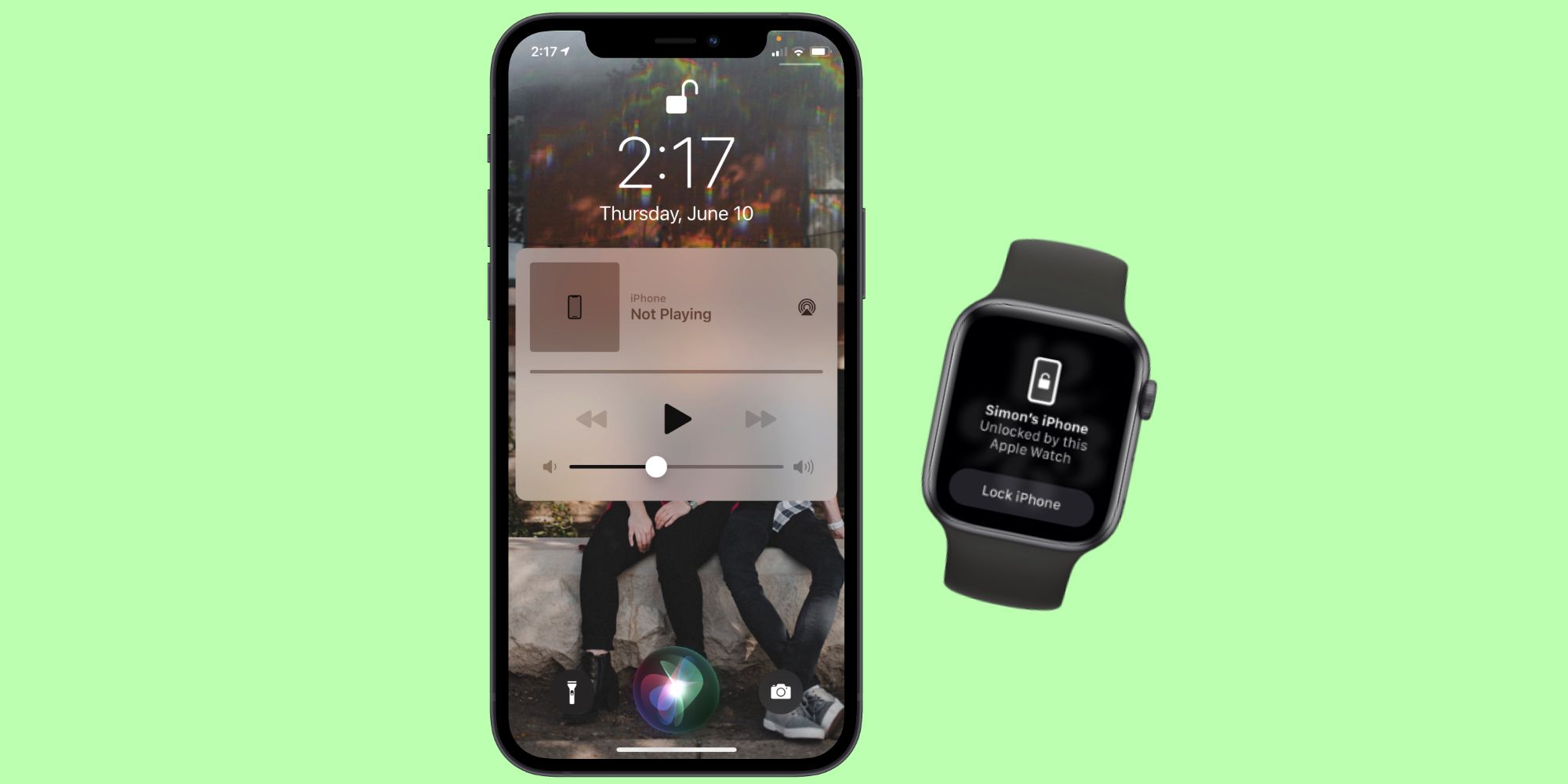 In iOS 14.5, Apple started allowing the Apple Watch to unlock iPhone lock screens. In iOS 15, it'll be used to also approve Siri requests.
As part of the recently announced iOS 15 update for the iPhone, Apple is expanding the 'Unlock with Apple Watch' feature to Siri. While it's one of the smaller additions to iOS 15, it should still go a long way in making Siri feel more convenient than it currently does.
Unlock with Apple Watch was added to the iPhone this past April with the iOS 14.5 update. In a world where Face ID is rendered useless when someone is wearing a face mask, Unlock with Apple Watch allows iPhones to securely unlock if the user is detected as wearing a mask and wearing a paired Apple Watch. The feature is currently limited to bypassing the lock screen and nothing more, but with iOS 15, Apple's taking it a step further.
Related: Check If Your iPhone Is Getting The iOS 15 Upgrade
As spotted by 9to5Mac, iOS 15 now allows Unlock with Apple Watch to be used for Siri requests. On the Face ID & Passcode settings page, the description for Unlock with Apple Watch now reads as follows: "Use the secure connection to your Apple Watch for Siri requests or to unlock your iPhone when an obstruction, like a mask, prevents Face ID from recognizing your face." So long as someone is wearing an Apple Watch and near their iPhone, iOS 15 enables them to use Siri without needing to enter a PIN, password, or perform a Face ID scan. Hold down the Siri button or say 'Hey Siri,' say the command, and Siri will do as instructed just like that.
Siri Requests That Support 'Unlock With Apple Watch'
While Siri can already be used without needing to unlock the iPhone, this is currently limited to general questions. If someone asks 'Who is the President of the United States?' or 'How tall is the Empire State Building?,' Siri has long been able to answer those things even if an iPhone is locked. What makes this update exciting is that Siri will now be able to perform actual commands without requiring a PIN/password/Face ID. For example, users will now be able to ask Siri to open applications, check their calendar, turn on Wi-Fi, make a phone call, etc. — with all this being approved automatically by their Apple Watch.
Just think about how much more convenient this will make Siri. If someone wants to use the assistant to text a friend, they currently need to pick up the iPhone and approve the request before the message can be sent. With this update, they can invoke Siri, didcate the message, and have it sent off, all without ever needing to touch the iPhone. It sounds like a small update on paper, but in actual use, it should result in Siri being far more useful than it is today. iPhone owners can check this out (and other  iOS 15 features) with the public beta in July, or wait for the update to officially roll out in the fall.
Next: OldOS App Takes Your iPhone Back To iOS 4 & Simpler Times
Source: 9to5Mac
Marvel's Version of Two-Face Is A Combination Of Red Skull and Venom
About The Author
Daily Post USA Breaking News, World News, USA
Daily Post USA||World News||Entertainment||USA||Sports||