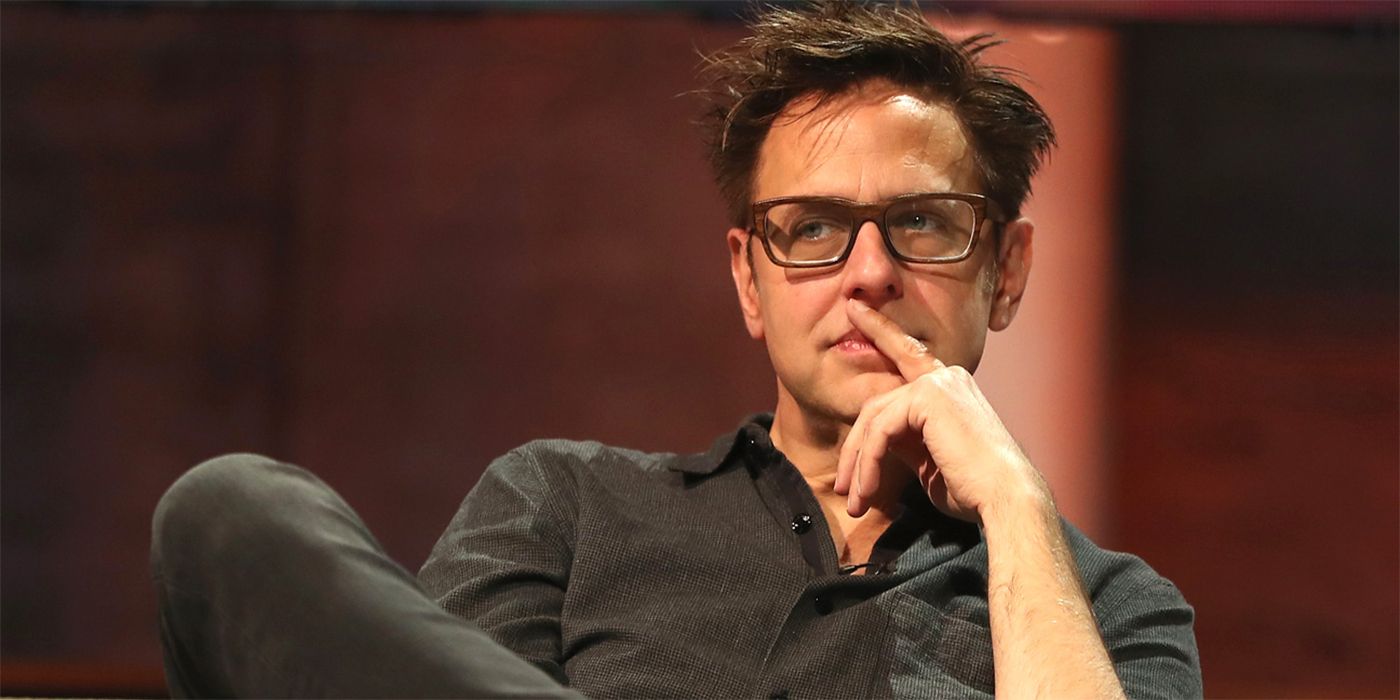 Writer/director James Gunn takes to Twitter to share some of his opinions on other filmmakers' best movies that may be controversial to some.
James Gunn has shared some of his opinions on other filmmakers' best movies, and many may find them controversial. After making a name for himself in the writing chair with Warner Bros.' live-action Scooby-Doo films and the Zack Snyder-helmed remake of Dawn of the Dead, Gunn moved to directing with the sci-fi horror film Slither and dark comedy Super. He ultimately rose to stardom acting as writer and director for the Marvel Cinematic Universe's Guardians of the Galaxy franchise.
Though beloved by many who enjoy his movies and seemingly all who work with him, Gunn is no stranger to the occasional controversy, even ones eventually resolved. The most notable of these is Gunn's firing from Guardians of the Galaxy Vol. 3 after some offensive tweets resurfaced thanks to alt-right political commentators. However, the matter was settled in just under a year when Gunn was reinstated. He'll continue his work in the MCU after his film The Suicide Squad for DC. Gunn also is an avid fan of using his social media to interact with his followers, and he's back to stir the pot.
Continue scrolling to keep reading
Click the button below to start this article in quick view.
Related: Dawn of the Dead: James Gunn's Script Had A Big Dog vs Zombie Dog Fight
In response to a post on Twitter asking users what movie opinion would have them mocked like Patrick from SpongeBob SquarePants, Gunn responded with a number of surprising thoughts. Among them, the director shared what he believes to be the best films from Quentin Tarantino, Martin Scorsese, and more. Check out Gunn's post below:
Jackie Brown is Quentin Tarantino's best film.
After Hours & Taxi Driver are the best of Scorsese.
Once Upon a Time in the West is Sergio Leone's.
And The Bad Lieutenant: Port of Call – New Orleans is one of the 10 best films of the 20th century. https://t.co/C1uCCQTVqq

— James Gunn (@JamesGunn) June 11, 2021
Gunn's continued interactions with users on social media has helped him stick out as one of the more interesting filmmakers to follow, from answering questions regarding upcoming projects to debunking fan theories and reflecting back on special moments from previous films. To call his newly-revealed opinions controversial really comes down to one's taste and whether they're a fan of the more well-known Tarantino films or some of his lesser-discussed titles. Arguably the most interesting comment by Gunn is that Bad Lieutenant: Port of Call New Orleans is on his Top 10 for the 20th century.
The Nicolas Cage-starring somewhat-remake, somewhat-reboot has never been a major talking point amongst critics or audiences, aside from criticizing its existence. That being said, it received rave reviews from some and for good reason; it was one of Cage's last solid films before he became more of a hit-or-miss performer. Whether one agrees with the latest thoughts from James Gunn or not, it's clear he isn't afraid to give his movie opinions, regardless of how controversial they may seem.
More: Why Guardians of the Galaxy 4 Should Still Happen (Even Without James Gunn)
Source: James Gunn
Shazam 2 Set Video Reveals Rachel Zegler's Superhero Costume
About The Author
Daily Post USA Breaking News, World News, USA
Daily Post USA||World News||Entertainment||USA||Sports||