Movie/tv News
How Among Us' New Scientist Role Could Change The Game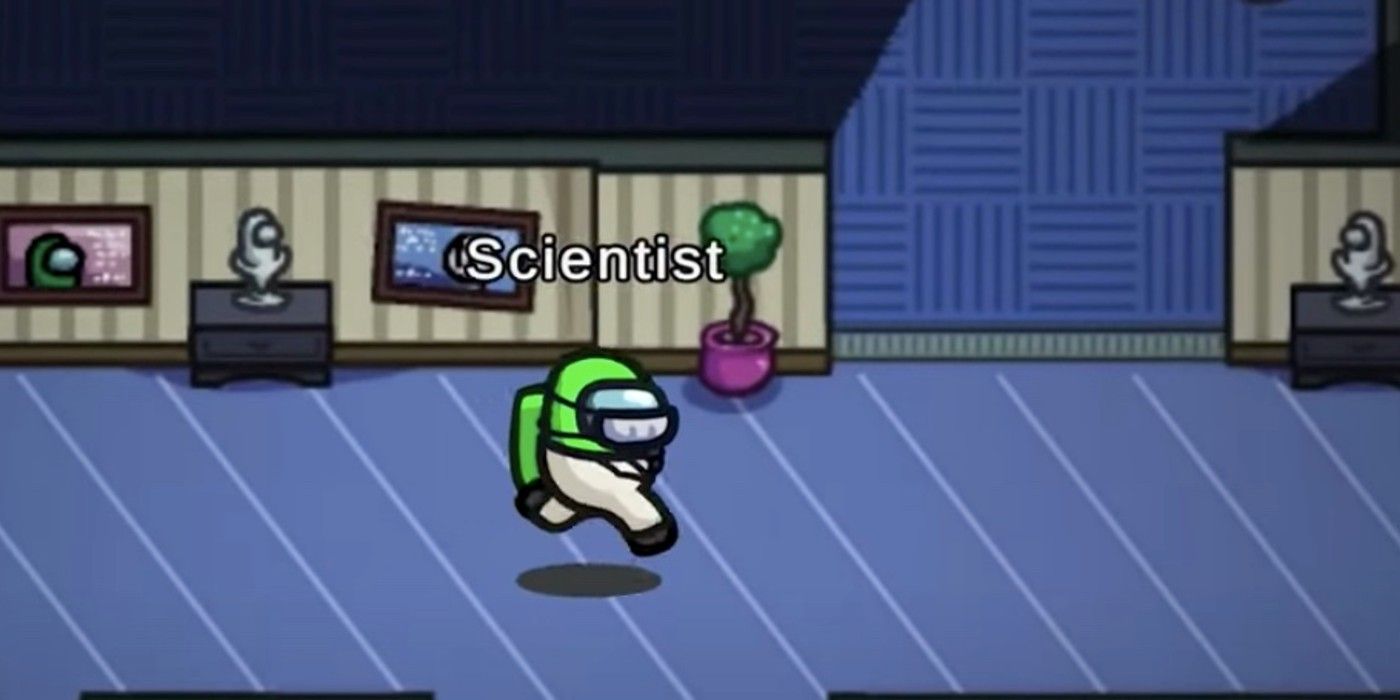 Innersloth has announced it will add new roles into Among Us, including the Scientist. Here is how the new role could change gameplay for the better.
Although it was first released in 2018, Among Us has since become an immensely popular social deduction game that has cemented itself in recent pop culture. Perhaps because of this, an incredible number of mods have added in new modes and roles. Now, it looks as if Innersloth – the studio behind Among Us – will be adding in new official roles for the first time. One of these includes the Scientist role, which so far largely remains a mystery.
The Summer Game Fest trailer for Among Us revealed new achievements, a Hide and Seek game mode, and additional colors are all coming soon. The trailer also teased a fifth map and some new official roles like Scientist and Sheriff. Although no specific release dates were shared, there was plenty for fans to get excited about – and it's hinted that even more new content is in the works.
Continue scrolling to keep reading
Click the button below to start this article in quick view.
Related: Everything Revealed In Among Us' New Update Roadmap Trailer
Of course, new roles and game modes have been added to Among Us by modders for a long time now, and many of the new features coming to the game look to be at least partially inspired by some of the more popular mods out there. The Sheriff role mod for Among Us has been one of its most popular, so it's perhaps not surprising that it will become an official in-game role at some point in the future. Presumably, the official Sheriff role will work similarly to how the modded role works already. The biggest mystery, however, is how the Scientist role will change gameplay once it's added.
How The Scientist Role Could Make Among Us More Fun
The Scientist is a fairly blank-slate role for Among Us, although it may work like some of the modded roles that aim to help crewmates figure out who the Impostors really are. Similarly to the Detective modded role, the Scientist may help gather clues, functioning as a forensics scientist who examines the scene after a killing for clues. Perhaps they even take blood samples to help identify Impostors. The Scientist could also function similarly to how the Snitch role mod for Among Us works, allowing players assigned this role to perform a certain amount of tasks before the game reveals the Impostor's identity.
For now, it's unclear how the Scientist role will work, but it will most likely help out crewmates in some way. Beyond that, it will be nice to have official roles beyond just crewmate and Impostor in-game. It should make Among Us even more fun, although these roles may not be available in every mode. Hopefully, Innersloth will release additional information on these changes soon so fans can know for sure.
Next: Among Us New Colors: Why Tan Crewmates Took So Long
Aquaman 2 Title & New Logo Revealed: The Lost Kingdom
About The Author
Daily Post USA Breaking News, World News, USA
Daily Post USA||World News||Entertainment||USA||Sports||