Movie/tv News
Final Fantasy 7 The First Soldier Is An FF7 Remake Battle Royale Prequel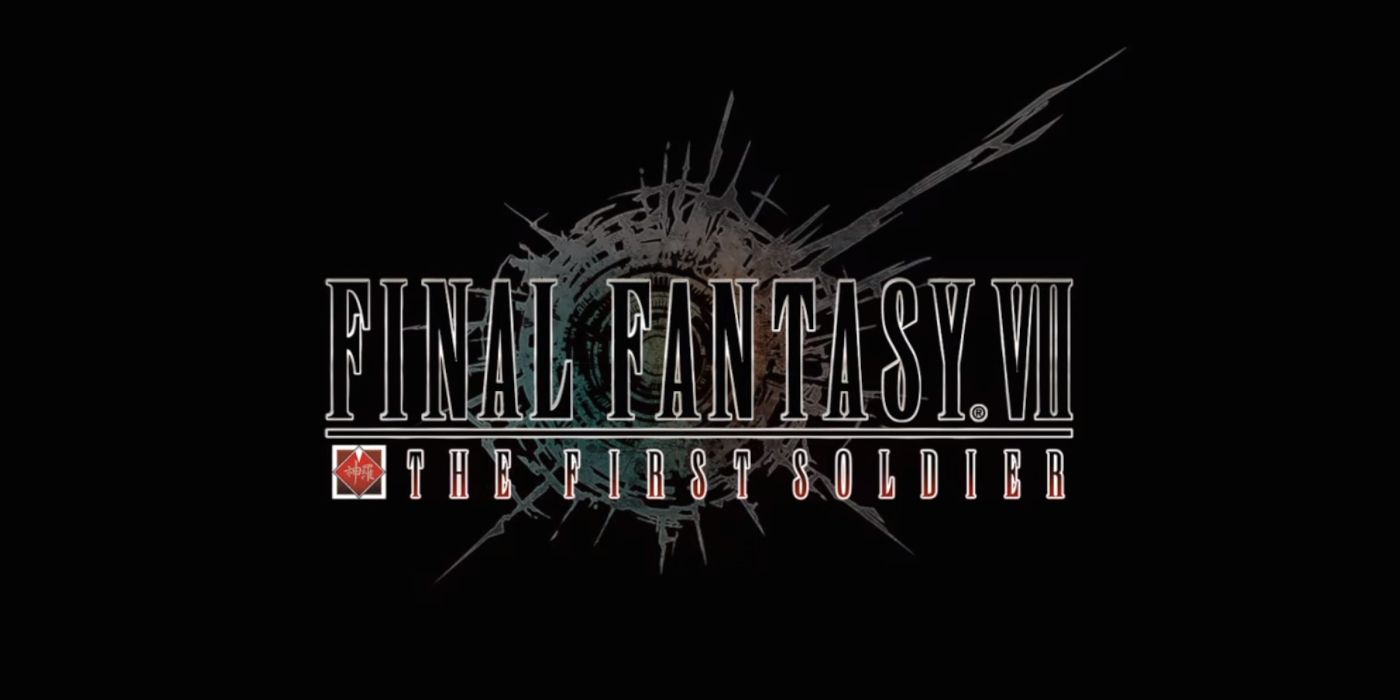 Square Enix has announced Final Fantasy 7 The First Soldier, which is a battle royale prequel to Final Fantasy 7 Remake for mobile devices.
Square Enix has announced Final Fantasy 7 The First Soldier, which is an upcoming battle royale for mobile phones set thirty years before the events of FF7 Remake. There are a number of Final Fantasy mobile games on the market, and they're some of Square Enix's most profitable games.
In the lore of Final Fantasy 7, the Shinra Corporation was easily able to take over the world. They did this due to their exclusive access to the technology that refined Mako, which offered a cheap energy source that could power whole cities. Any nation that opposed the Shinra soon faced the wrath of its military might, led by the members of Soldier and the mighty Sephiroth. The people in Soldier were exposed to Jenova cells, which greatly enhanced their physical abilities. Sephiroth was exposed to Jenova cells while still in the womb, which granted him the strength of a titan.
Continue scrolling to keep reading
Click the button below to start this article in quick view.
Related: FF7 Remake Yuffie DLC Revealed For FF7R Intergrade PS5 Upgrade
Sony had some big Final Fantasy news during its recent State of Play event, where Final Fantasy 7 Remake: Intergrade for PS5 was revealed. It turned out that Square Enix had more announcements saved for after the event, as they weren't related to the PlayStation brand. Final Fantasy 7 The First Soldier was revealed in a trailer on the official Final Fantasy YouTube channel.
FF7 The First Soldier is a battle royale game set thirty years before the events of FF7 Remake, placing it along the new timeline. The game is about President Shinra forming SOLDIER, with the players taking on the role of warriors who are angling to be part of the organization. Its battle royale gameplay is in the vein of Fortnite, with players fighting to the last squad standing. They can use firearms, spells, and melee weapons, and it's even possible to call on famous series summons, like Ifrit. Monsters from the Final Fantasy series can also appear as AI enemies for players to fight, and it can be assumed that high-value rewards go to those who can take them out. The maps are based on areas from the world of FF7 Remake, including sections of Midgar and Wutai.
Fans actually knew the title of this game already, as a trademark for The First Soldier was registered in January. Many assumed that this was a project related to FF7 antagonist Sephiroth, as he's canonically suggested to have been the first SOLDIER. While it's disappointing that FF7 The First Soldier isn't a game or movie about Sephiroth, that was just fan-driven conjecture, and that shouldn't color their opinion of the actual game.
Next: FF7 Remake Rumored To Be Coming Free To PlayStation Plus In March
Final Fantasy 7 The First Soldier will be released for Android and iOS devices in 2021.
Source: Final Fantasy
Xbox Head Phil Spencer Sparks Speculation Of Nintendo, Kojima Projects
About The Author