Movie/tv News
Fairly OddParents & Dora The Explorer Getting Live-Action Reboots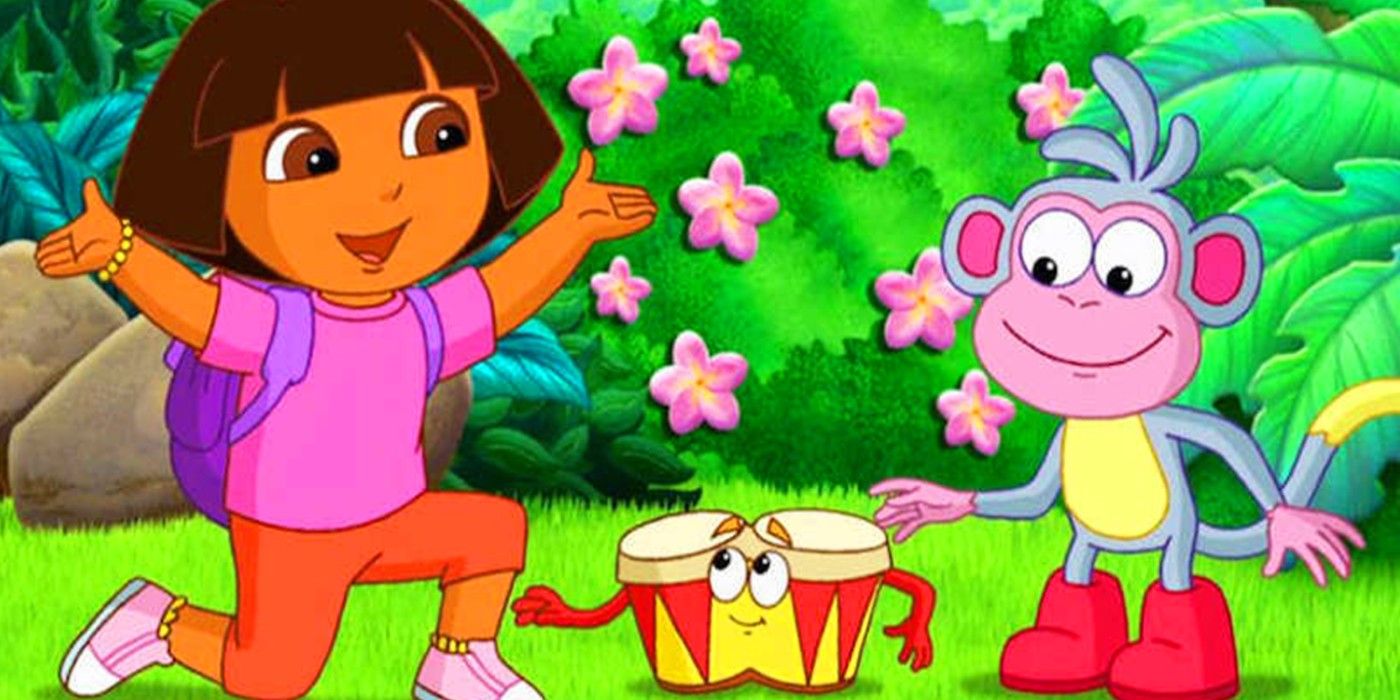 Paramount+ will be developing live-action reboots of both Dora and the Fairly OddParents, aiming for a slightly older but still youth audience.
Dora the Explorer and The Fairly OddParents are joining the list of Nickelodeon shows being squeezed for every last drop, with live-action reboots on the way for Paramount+. The upcoming rebrand of CBS All Access has plans to go deep into the mine of Viacom IP, already slating not one, but three or more SpongeBob shows.
Dora the Explorer technically ran for 19 years, though the last season went on a 5 year hiatus between 2014 and 2019. It was a massive hit for Nickelodeon, teaching children rudimentary Spanish through Dora and her various talking, adventuring tools' occasionally Spanglish fourth wall breaks. Additionally, it was translated all over the world, using varying languages as the base or secondary, as the formula could be used any which way. It spawned a spin-off starring her animal-loving cousin, Diego, and ultimately the semi-dramatic live-action film, Dora and the Lost City of Gold, featuring a 16-year-old Dora. The Fairly OddParents, on the other hand, ran for 10 seasons with varying hiatus, and also a spattering of live-action films starring a 23-year-old Timmy as a man-child, all of which were significantly worse-received than the 2019 Dora movie.
Continue scrolling to keep reading
Click the button below to start this article in quick view.
Related: How Paramount Pictures Is Changing For The 2020s
Per THR, reboots were announced by Brian Robbins, president of ViacomCBS Kids & Family, at the Paramount+ investor presentation. Part of a much larger news dump ahead of the Paramount+ relaunch, Robbins expressed that these live-action reboots would be "in the vein" of Dora and the Lost City of Gold, likely meaning mostly in terms of style and themes.
Dora and the Lost City of Gold was reminiscent of older child adventure movies, completely shedding the educational elements of the original show. It likely wouldn't be odd to see an "adventure of the week" style television reboot, but The Fairly OddParents is harder to imagine as a more serious live-action incarnation. The show was about fairies and magic wishes, and was part of the manic, episodic 11-minute era of early 2000s comedy animation. Its live-action movies were criticized for their bizarre tone, and subpar CG animation.
Whatever the specific plans Paramount has for them, The Fairly OddParents and Dora the Explorer reboots are only a small part of their massive frontal assault on children's content. The mine is deep for Nickelodeon IP, with an iCarly reboot on the way in the originally live-action department. Viacom desperately wants to shed the reputation CBS All Access earned as a wasted streaming service, basically just pushing Star Trek spin-offs and confusingly inaccessible sports. This is how they plan to do it, and when one falls, another will take its place. This isn't to say they don't stand a chance. The Fairly OddParents and Dora the Explorer were very popular and beloved shows, and unlike far too many children's IP, they're actually being kept as children's shows.
Next: SpongeBob SquarePants: All 10 Times The Krusty Krab Changed Business
Source: THR
Best Agatha All Along Remixes
About The Author