Movie/tv News
Breathtaking Minecraft Pokémon Tower Build Includes Massive Recreations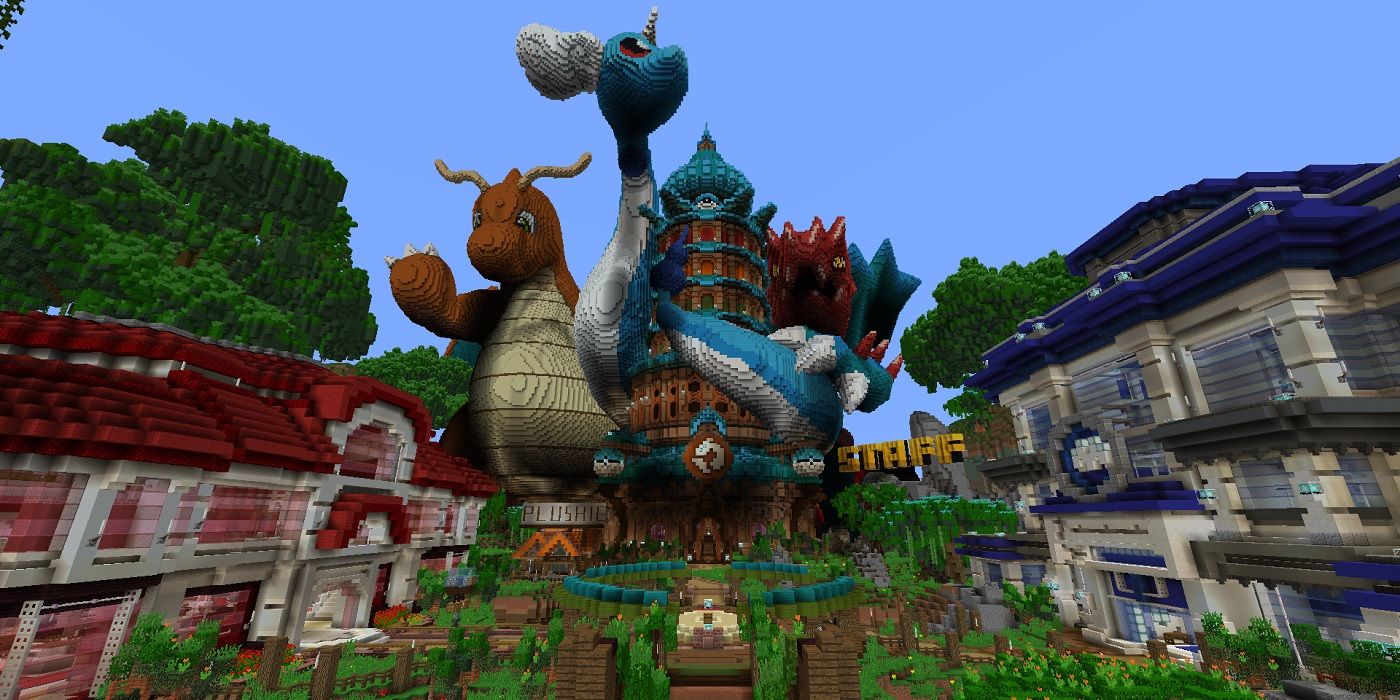 A Reddit user has created a spectacular Pokémon Tower in Minecraft, surrounded by giant Pokémon figures on either side of the structure.
A Reddit user has shown off the spectacular and detailed Pokémon Tower that they built entirely in the sandbox building game Minecraft. Since its introduction in 2011, the title has become one of the most successful and popular games in history, selling more than 200 million copies. This puts it ahead of games such as Grand Theft Auto V and Tetris. That massive success has led to spin-offs like Minecraft Dungeons and a huge amount of merchandise based on the franchise.
Even in the early days of Minecraft, players found that it was the perfect game for demonstrating their creativity and artistic flair. Over the years, users have built everything from working computers, recreations of fictional worlds from series such as Lord of the Rings, and even different versions of Minecraft that can be played within the in-game world. It's little surprise that with an experience that is as open and customizable as Minecraft, fans seem to have no limitations on what they can do within the title.
Continue scrolling to keep reading
Click the button below to start this article in quick view.
Related: Coolest Minecraft Build Ideas For Inspiration
Reddit user and Minecraft builder SirArzey has shown off his latest creation, a stunning Pokémon Tower created entirely in the sandbox game. The creation appears to be part of some sort of Pokémon-themed attraction, as there is also a Pokémon Center and Poké Mart next to the structure. The tower itself is surrounded by three Dragon-type Pokémon in the form of Dragonair wrapped around the building, its evolution Dragonite, and the Generation 5 creature Druddigon that was first introduced in Pokémon Black & White in 2010.
Fresh Minecraft content doesn't just come from players, either. Mojang constantly updates the game with new items, game modes, and skins to give users plenty of reasons to keep coming back to the title. The latest update is the Caves and Cliffs pack, which will introduce a variety of additional biomes for players to explore and mobs to fight. However, the biggest change with the update is the fundamental change in mining that it will bring. Players will now be able to find mega caves that contain huge amounts of ore deposits such as diamonds.
Minecraft players are constantly showing how creative and ingenious they can be, using the tools included in the game to create works of art or functional machines. This Pokémon Tower is certainly impressive but it is also just the tip of the iceberg when it comes to Minecraft creations.
Next: Minecraft Herobrine World Seed Discovered After 10 Years
Source: SirArzey
Swamp Thing Vs. Man-Thing: Which Superhero Is More Powerful?
About The Author