Movie/tv News
Bachelorette: Rachel Lindsay & Bryan Abasolo Relationship Timeline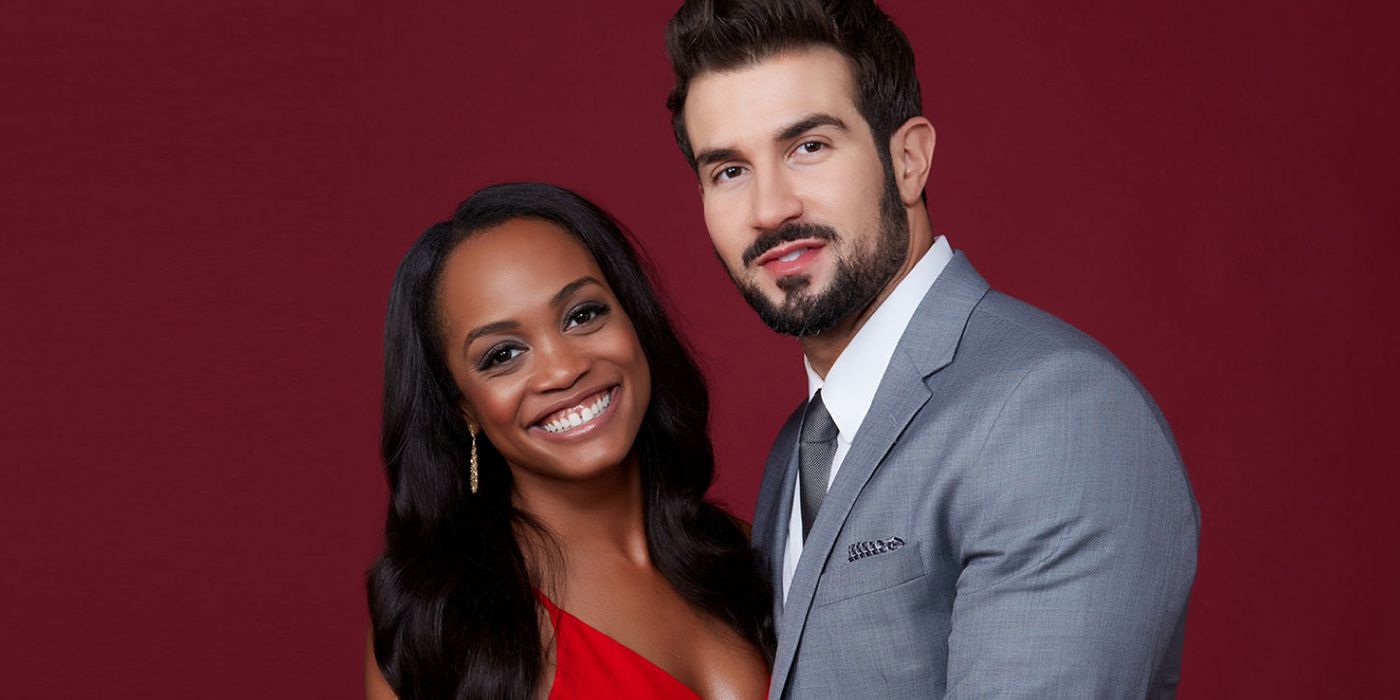 Rachel and Bryan are one of the most enduring couples of Bachelor Nation. They have gone against the odds, got engaged and made it to marriage.
Rachel Lindsay and Bryan Abasolo have one of the most enduring relationships to come out of The Bachelorette. While other Bachelor Nation couples have succumbed to the curse of the franchise and broken up soon after a proposal. However, Bryan and Rachel have beaten the odds and even got married in a gorgeous ceremony in 2019. Rachel may not have had the easiest start to Bachelor Nation after placing third in Nick Viall's season. But in the end, Rachel found the love of her life, and she made the best decision for her. Here is a relationship timeline of their beautiful love story.
When Rachel first appeared on The Bachelor, she was a well-liked contestant and was seen as a contender from the first day as she received the first impression rose. Throughout her time on his season, she was tapped to be the winner, but she was ultimately sent home. However, everything happens for a reason, as she went onto be the first Black lead on The Bachelorette. Following her time on the show, she has used her platform to call out racism, especially Chris Harrison when he defended Rachael Kirkconnell's past.
Continue scrolling to keep reading
Click the button below to start this article in quick view.
Related: Bachelor: Why Brendan Morais & Pieper James Are Perfect For Each Other
Bryan and Rachel first met in 2017 on the set of the 13th season of The Bachelorette. From night one, Bryan made a strong impression. He did not waste any time trying to woo her, but he only managed to get a one-on-one date in week 5 when they were in Norway. In the end, Bryan won Rachel's heart and he proposed to her in Spain. After the show ended, they began to plan their wedding. There were hopes for a televised wedding but it did not pan out.
https://www.instagram.com/p/CPGz1AEHno8/
On the August 24, 2019, the couple was wed in Mexico. They celebrated their honeymoon in Santorini and Mykonos. Soon after their wedding, they revealed to US Weekly that they were planning on starting kids "sooner rather than later." The couple then spent their first Christmas with Rachel's family, an incredibly important milestone. Then in January 2020, Bryan launched his health podcast and his first guest was naturally his wife. Then the following month in February the couple celebrated Bryan's 40th birthday.
The couple has cemented themselves as the most adorable and inspiring couple from The Bachelorette. They have been together for almost three years, and they hopefully have forever to go. They have even celebrated a great new milestone as they are no longer in a long-distance marriage after Bryan officially moved to Los Angeles. Their love story is still being written and fans wish nothing but the best for the gorgeous couple.
Next: Married At First Sight: The Shadiest Male & Female Cast Members Ranked
Source: Us Weekly
How The Scanners TV Version Ruined The Iconic Exploding Head Scene
About The Author
Daily Post USA Breaking News, World News, USA
Daily Post USA||World News||Entertainment||USA||Sports||