Movie/tv News
90 Day Fiancé Season 8 Tell-All: Everything We Learned About Mike & Natalie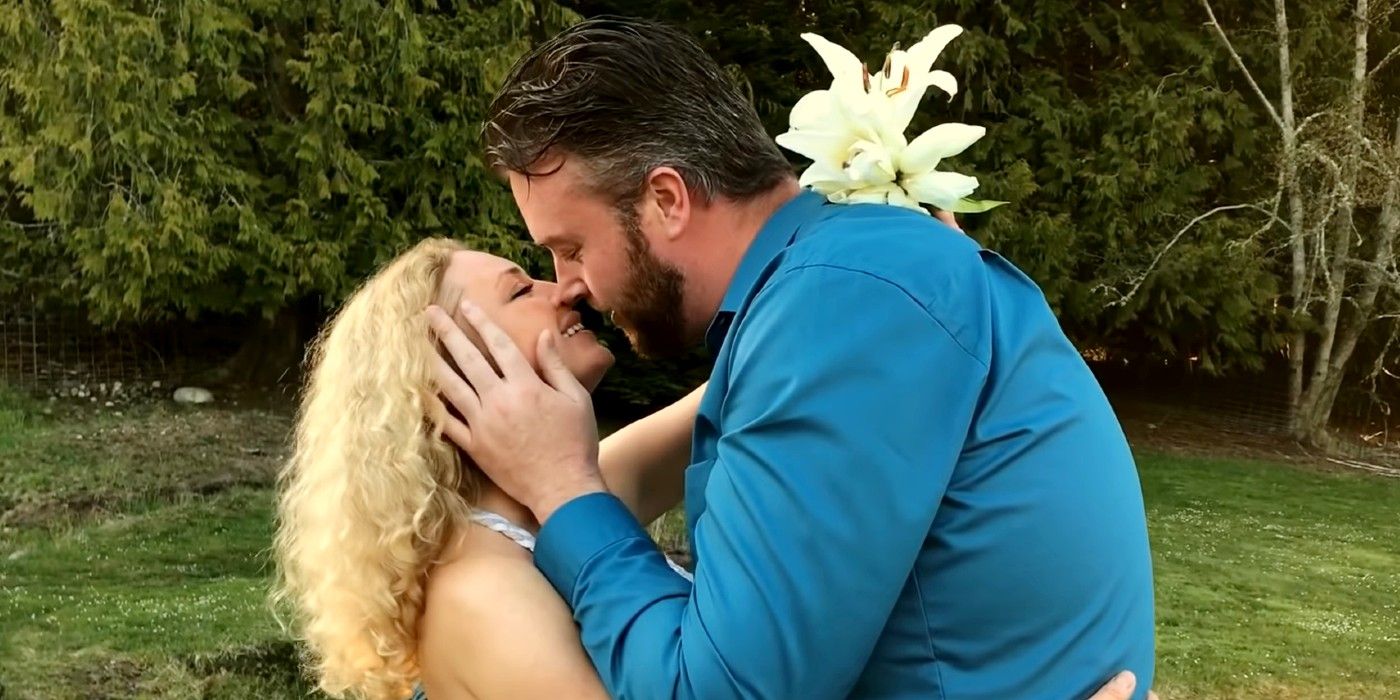 Mike Youngquist and Natalie Mordovtseva had a messy time on 90 Day Fiancé. The couple revealed more drama on the season 8 Tell-All part 1.


Many 90 Day Fiancé couples had a rough time on season 8, but Mike Youngquist and Natalie Mordovtseva revealed in the Tell-All that marriage has not solved their many problems. While fans were shocked the see the couple marry, many were not surprised to hear that their union was in shambles. Mike's Uncle Beau had previously leaked that the married couple was no longer together, though Ukrainian Natalie was living in the United States. The couple revealed more details about their status and discussed their messy relationship in part 1 of the season 8 Tell-All.
The couple, who first appeared in season 7, shocked audiences by even returning for season 8. Many thought Mike and Natalie would have split long ago after cheating allegations and Natalie's infamous ring throwing. The duo spent the duration of season 8 in a painful standstill as Natalie constantly berated Mike over returning her ring and ridiculed many aspects of her partner. Meanwhile, Mike infuriated fans by refusing to either let Natalie go or put any effort into their failing relationship. After Mike forced Natalie to cancel their wedding on the day of the event, the couple shocked viewers by tying the knot on the final day of Natalie's K-1 fiancé visa. Unsurprisingly, their marriage is currently facing issues.
Continue scrolling to keep reading
Click the button below to start this article in quick view.
Related: 90 Day Fiancé: Inside Julia & Yara's Fight Over Plastic Surgery
Mike and Natalie provided fans with an update of their tumultuous relationship during Sunday night's Tell-All part 1. The couple played coy when directly asked about their relationship status. However, Mike arrived at the green room solo while Natalie showed up ringless. She said that she was worried the ring would be stolen and rated their marriage a 6 out of 10. Though the couple refused to confirm or deny a split, franchise fans believe that their marriage is done. There have been rumors circulating that both Mike and Natalie might have different partners. Fans believe that Natalie has been dropping hints about being single. Furthermore, her YouTube cooking videos show her in a kitchen that is not in Mike's home.
The couple addressed their infamous canceled wedding, though their timelines did not quite match up. Mike explained that he was not ready to marry the day before their wedding, which led to him spending "five or six hours" at the river. Natalie revealed that Mike's neighbor Tamara said Mike was at a bachelor party during the alleged river walk. This raised concerns from Natalie that Mike had been unfaithful, though Tamara denied saying so. Things got even messier when Mike's mother Trish said her son called several days before the planned wedding to confess that he would be sending Natalie back home. Tamara then revealed that Trish asked her to object to the wedding. The bombshell revelation left Natalie shocked, though the conflicting stories made the truth hard to ascertain. Nonetheless, Mike and Natalie were in a messy situation that left no one surprised.
What is surprising is that the couple will be returning for more franchise content. Along with Brandon Gibbs and Julia Trubkina, as well as Jovi Dufren and Yara Zaya, Mike and Natalie will be appearing on 90 Day Fiancé: Happily Ever After? Though fans are excited to see the other two couples in the upcoming season, as both Julia and Yara have become fan-favorites, many did not react positively to the news of Mike and Natalie's casting. Franchise fans have expressed that they are sick of seeing the couple. Mike and Natalie's relationship often feels like it is at a stalemate. Rather than progress, the 90 Day Fiancé couple appears to be eternally wrapped in past drama. Part 2 of the Tell-All and the upcoming season of the TLC spin-off show will ultimately reveal more about the messy couple and their relationship status.
Next: 90 Day Fiancé: Happily Ever After Season Six Couples Ranked
90 Day Fiancé: Happily Ever After? airs Sunday, April 25 at 8pm ET on TLC. 
The Voice: Comparing The Winners According To Their Age & Height
About The Author