Movie/tv News
90 Day Fiancé: Deavan Clegg & Topher Park's Relationship Timeline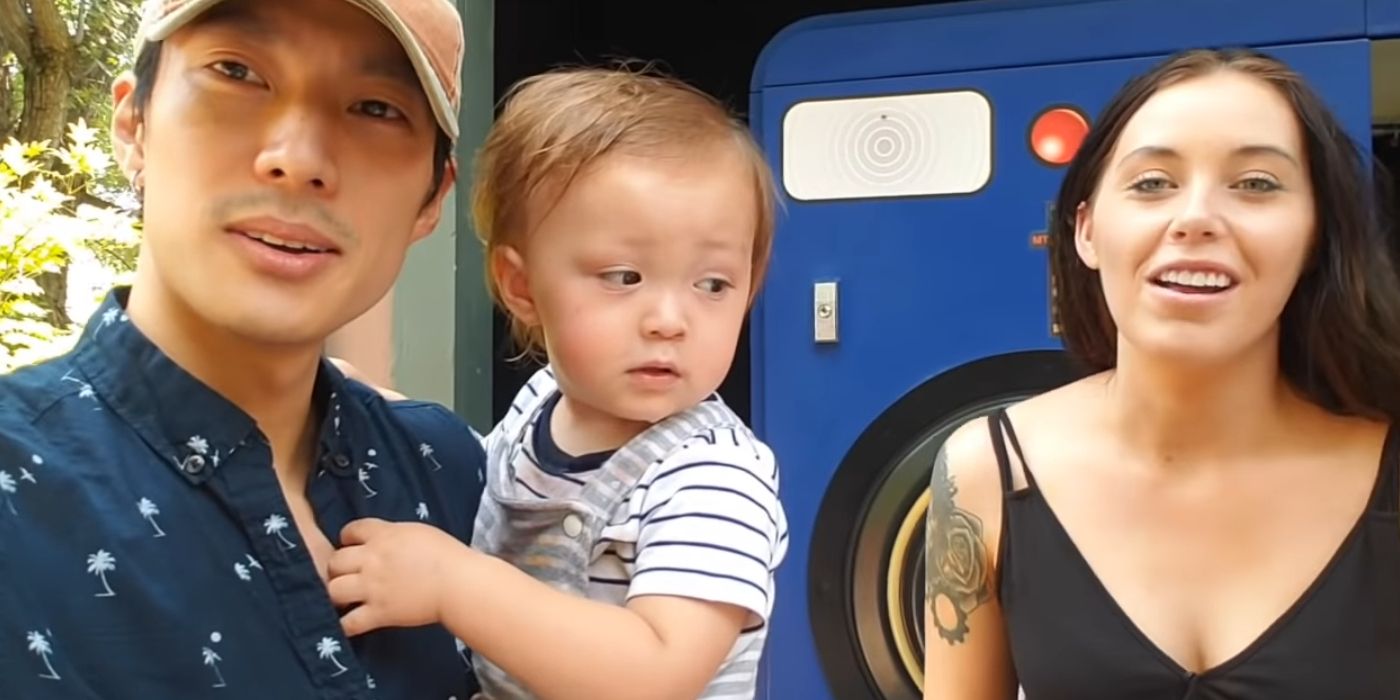 Controversial 90 Day Fiancé star Deavan Clegg moved on from Jihoon Lee with Chris "Topher" Park. She met Topher back in 2018 through mutual friends.
Former 90 Day Fiancé star Deavan Clegg recently opened up about her miscarriage with her boyfriend Chris "Topher" Park in April 2021, and we're here to discuss her relationship timeline with Topher. Star of 90 Day Fiancé: The Other Way seasons 1 and 2, Deavan was previously married to South Korean husband Jihoon Lee, with whom she shares a son, Taeyang. Deavan and Jihoon are known for their many controversies, including Deavan's allegation that Jihoon assaulted her daughter Drascilla from a previous relationship. It was after this alleged incident that Deavan moved back to America and started dating Topher, whom she'd crossed paths with before marrying Jihoon.
Continue scrolling to keep reading
Click the button below to start this article in quick view.
Fans predicted a breakup for Deavan and Jihoon as their 90 Day Fiancé: The Other Way season 2 premiered, and her South Korea move was not going according to plan. Since day one, the couple was seen fighting about finances and Jihoon's job, and eventually over him not watching over Drascilla, who ran into traffic. Meanwhile, Deavan's Instagram posts revealed to eagle-eyed fans that she was back in America. She also skipped wearing her wedding ring. Around August 2020, Jihoon revealed via an Instagram Live that his estranged wife was with someone new. "I want my ex and her boyfriend, just [to] be happy," Jihoon said, according to InTouch Weekly, and this shocked fans. Reports circulated that her new man was named Christopher Hyun Park, an accountant and former actor from Los Angeles.
Related: 90 Day Fiancé: Deavan Slammed for Keeping Taeyang Away from Jihoon
Initially, fans believed that 90 Day Fiancé star Deavan had met Topher Park through mutual friends, but it was later revealed that she met him during her first-ever trip to South Korea, when she was going to meet Jihoon and his parents. In November 2018, Topher was on his way to see his ex-girlfriend. It was also his first time visiting South Korea. He bumped into Deavan in Los Angeles while transferring flights. The 90 Day Fiancé star had already started filming for the show and was pregnant with Taeyang back then, and (sort of) happy with Jihoon, so no numbers were swapped. However, Deavan and Topher happened to have a mutual friend in California, as they incidentally hailed from the same town. Topher was once hanging out with that friend, who was scrolling through his Instagram, and Deavan's profile popped up. See Deavan and Topher below:
As per 90 Day Fiancé cast member Deavan, she had already been back in America for six months by then. Topher followed her on Instagram and said, "Oh my gosh, it's so crazy, I can't believe you used to be from this city." The pair continued to chat on social media and soon met for their first date in Los Angeles. Deavan and Topher stayed up till 5 a.m. talking and eating Korean food. "We didn't even kiss the first time. I thought he didn't like me," she'd gushed. The next time, Topher traveled to Utah (where Deavan was staying back then) and started officially dating her. On Instagram, Deavan tried her best to keep Topher a secret. In a September 2020 story, she cropped his head out of a pic where he was holding Taeyang. However, within a week, Topher confirmed that he was in a relationship with Deavan by posting a series of steamy pics.
Since then, the pair has been sporting matching rings, which Deavan claims are not related to an engagement. Deavan has also supposedly moved to Los Angeles now, after having revealed plans to do so in March 2021. Rumors of Deavan being pregnant for a third time have also made headlines plenty of times. However, this time around, they turned out to be true. Sadly, the 90 Day Fiancé alum had a miscarriage at nine weeks. It was her second miscarriage. She'd previously miscarried once before, in October 2019, when she was with Jihoon. Deavan now has plans to release her "Tell-All" documentary with Topher, to tell her "truth" and her side of the Deavan and Jihoon story.
Next: 90 Day Fiancé: Deavan Debuts Massive Lips & Trashes TLC In IG Tell-All
Source: Topher Park, InTouch Weekly
90 Day Fiancé: Shockingly Slim Angela Gets Flirty With Dr. Kashani
About The Author
Daily Post USA Breaking News, World News, USA
Daily Post USA||World News||Entertainment||USA||Sports||